So I've finally got everything Christmas-y put away!! Yay me!!...LOL...but did you ever notice how little Christmas gifts seem to find their way around the house?? The punks leave EVERYTHING laying around....I shouldn't says punkS plural, more like the youngest punk leaves everything laying around....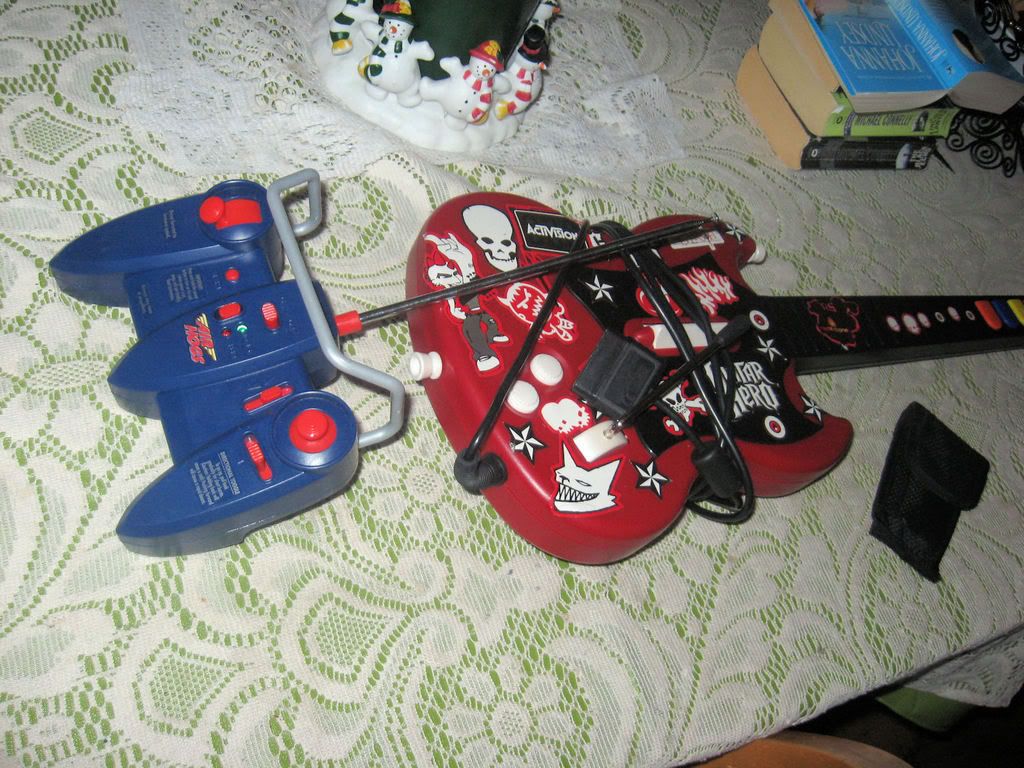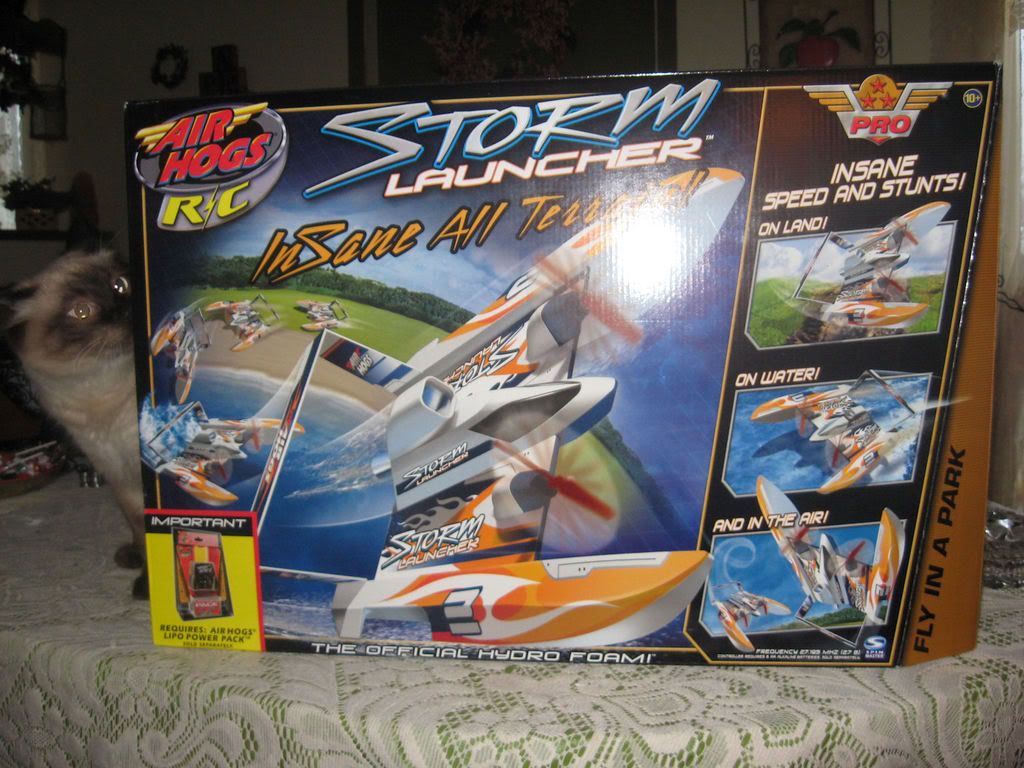 I don't think he can walk down the stairs to put things away in his room. Something must be wrong with his legs :p So I'm trying to clean around everything. Not fun. PUNKS!!! And did you notice in the pictures....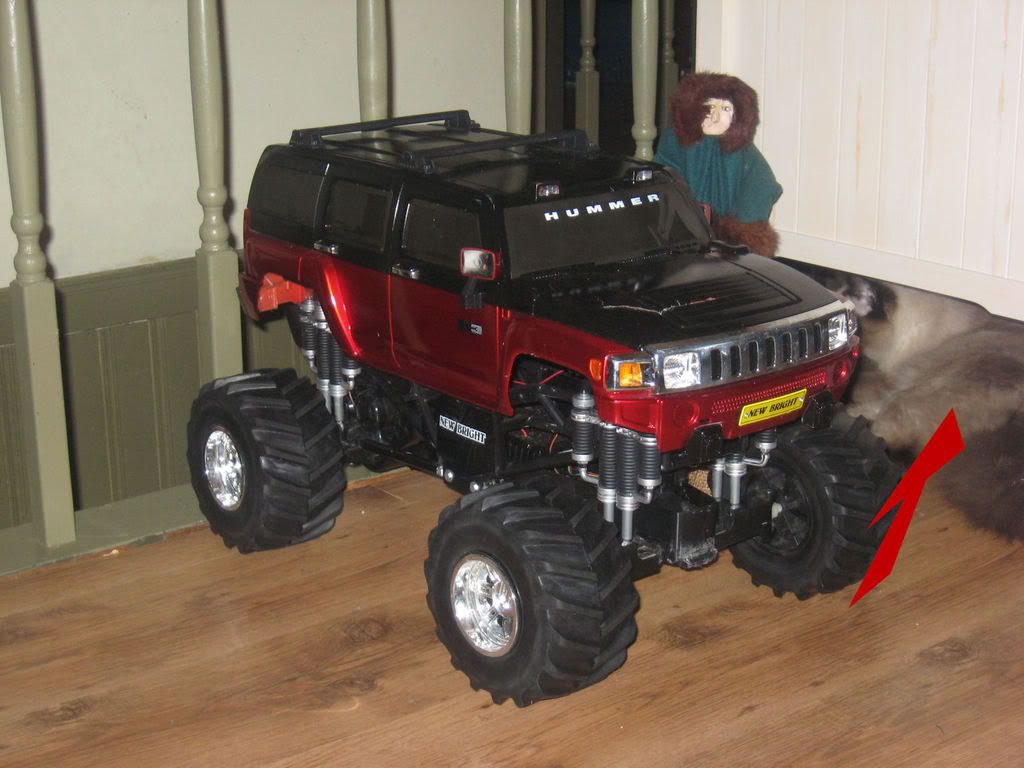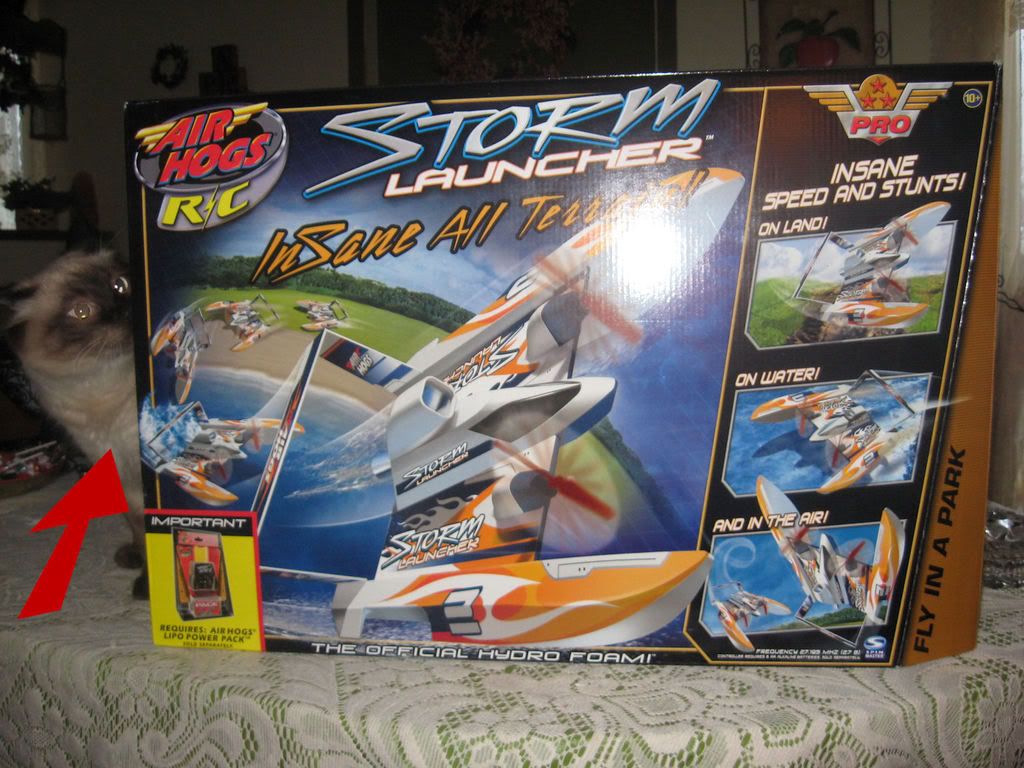 This has GOT to be the nosiest cat alive! Never mind the attitude he has but whenever I pick up the camera, he's right behind me. I know he's cute but COME ON!! I'd like some pictures WITHOUT him in them *sigh* And I finally got my computer desk set up the way I want it...LOL...After moving it around a few times, it went right back to where it was to begin with! I made a few purchases in 2007...LOL...seems everytime G. comes home we have something new...well, not really but it just seems that way. A truck, a laptop, a camera, a new desk...hmmm...shouldn't say that....he bought the truck. WHY? Because I wanted to. But hey, I'm alone with the punks 6 months out of the year, was tired of fighting with them over the desktop so I got a laptop. Need something to do to keep my frickin' sanity :) Everytime I went to take a picture, I couldn't because the oldest punk had her camera with her at school or where ever so I got a camera (it was on sale, does that count?)...and I was tired of moving the laptop off the table everytime mealtime rolled around or somebody came in, so I got the desk (it was on sale too :) Oh yeah, and an EHD....but only because I don't want to clutter up the new laptop with all the pics from my new camera & the pages that I scrapbook with them :) So here's the end result....
My own little space...the punks are trying to take this over too but I am NOT having any of THAT!!! They have the rest of the house :( But *rollin' eyes* I still have to share my own little space....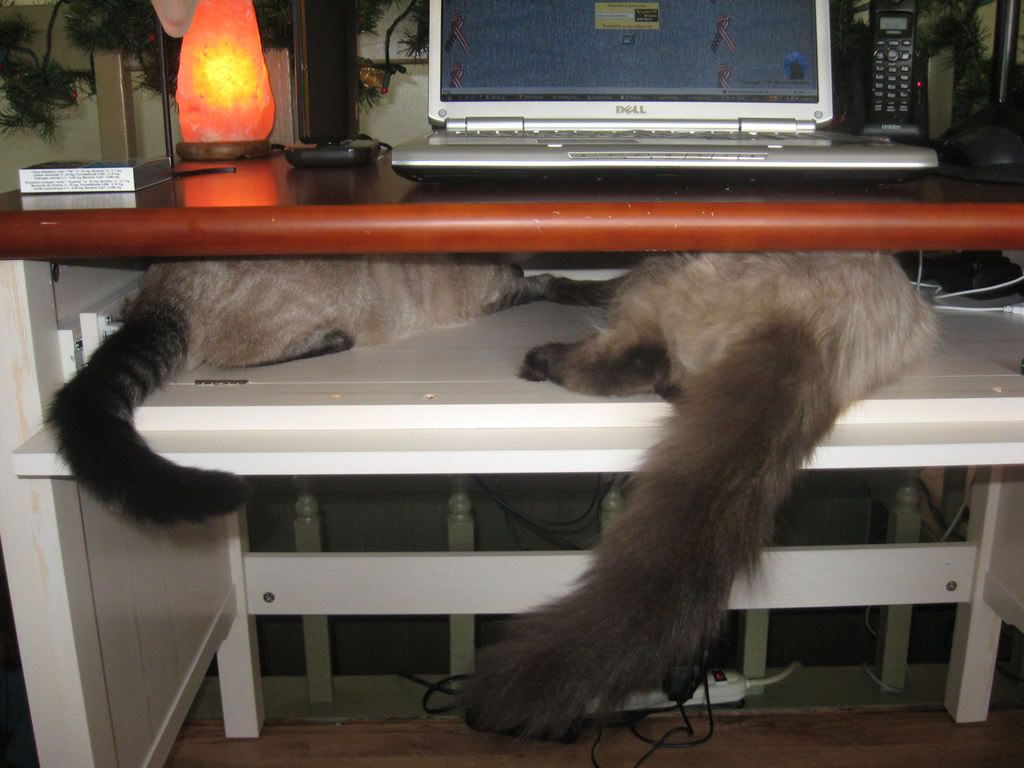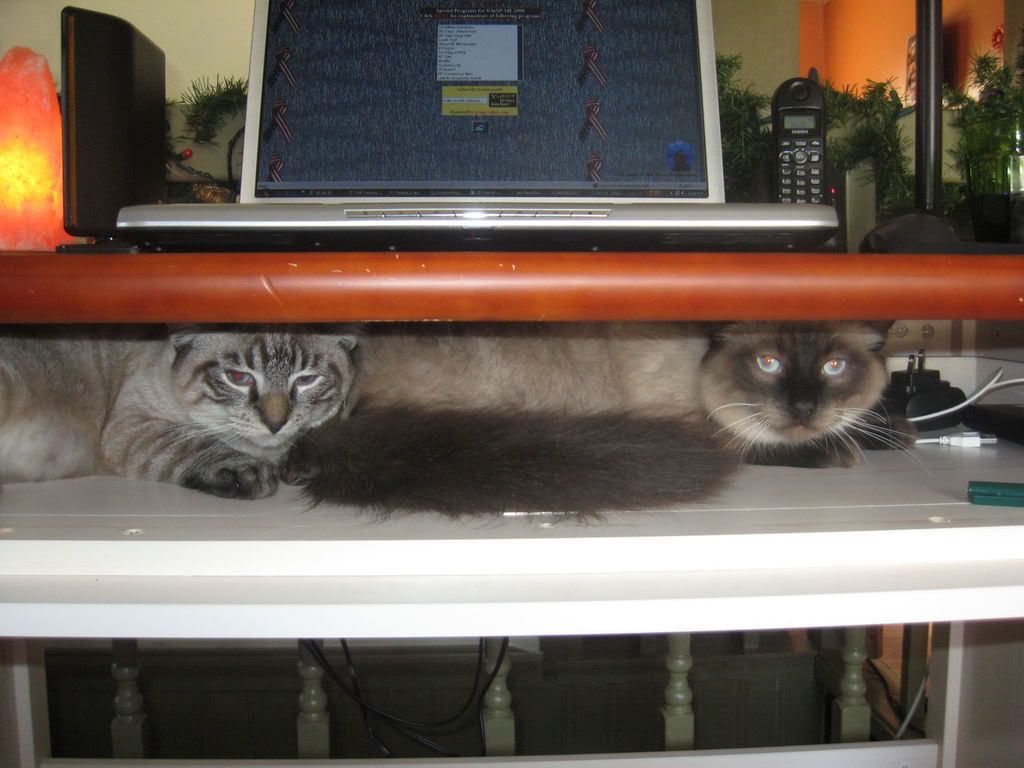 They can barely fit in there now and they're only 6 mos old. It should be interesting the next few months. Everytime I sit down, they paw at the drawer until I lower the front of it. Lord help me.
So that's about it....gonna go and try to finish some more laundry *sigh* no sign of my brother yet so I'm thinking that I may have to call PITA. Dang. Nuff said. Have a great day!!!